LIVING WITH PULMONARY HYPERTENSION
Pulmonary hypertension (PH) can impact every aspect of your day-to-day routine, whether you are a newly diagnosed adult or teen, someone who has lived with PH for many years, a caregiver to someone with PH or a parent whose child has PH. As you become aware of your needs, we hope Living with PH will provide you with useful information that will help you in your daily life. No matter where you are in your PH journey, be sure to review our popular topics for everyone that include preparing for emergencies, navigating insurance issues and traveling.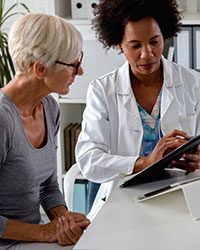 Newly Diagnosed
I just learned that I have pulmonary hypertension.
What should I do now?
Caregivers
Someone I love has pulmonary hypertension.
What do I need to know?
Parents
My child has pulmonary hypertension.
What do I do now?
Teenagers
Adolescence is hard enough. PH makes it even tougher.
How do I survive this?
Long-term Survivors
Dealing with my physical limitations and emotional stress for many years is an extraordinary challenge.
How do I keep going?
Funding for this project was possible in part by support from Janssen Pharmaceuticals.